College Apartment Essentials
Packing up and leaving for college can be exciting, fun, and intimidating. You're out of the nest and now it's time to fly! You're ready to stake your claim on your new campus and leave your mark. If you're underprepared, it can be like living in the twilight zone. Once you're out of the dorms, things that were easily accomplished can become a real struggle. Getting geared up to take all of this on can be a serious challenge and unless you're Peter Parker with all the Tony Stark bells and whistles, then you'll likely need to do a little research on what exactly to bring with you as you continue your journey out of the dorms and into the world. We have grouped your essentials by room:
Kitchen
Bedroom
Bathroom
Living/Dining Room
Everything Else!
The first few things you should ask yourself are, What do I need, what do I want, and what comes with my apartment? Its easy to get carried away filling your first apartment with things you dont need or cant afford. Were all guilty of this, but these days, theres a little more stress on college students than in years passed.
Budget (for College Apartment Essentials)
Answering these questions for yourself will help guide your shopping and planning, and keep you within your budget. Budget, you have one of those right? It's ok if you don't, but you will want to begin sorting out your expenses and your income ASAP. Living in the dorms provides you with mindless comforts, such as heat, trash removal, electricity, internet, and a cafeteria. Going from all of those privileges to paying for your own utilities can be a real shock to the system and your wallet. If you need help creating a budget and keeping track of your finances, there are several free online tools to help, like NerdWallet, Credit Karma, and your bank's mobile app. Determining your budget will save you time, stress, and most importantly money.
Now to the fun stuff!
Try visualizing yourself in the space you want. What color are the walls? Do you want a theme? Use this blog as a guide to help you get organized. We're going to break down the many categories of college apartment essentials you'll need, want, and be thankful that you have!
Kitchen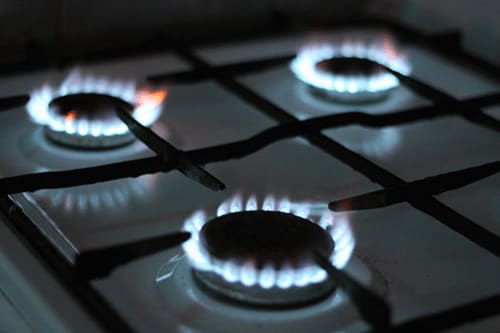 You know that killer tater tot casserole your mom makes …? Well, hopefully you took notes! A large part of living on your own is making your own meals, and if you're not used to this already, it can be a rude awakening and a lot of Ramen Noodles. Oftentimes, we forget just how many things we have in our kitchens that help it function. There's also a lot of organizing you will want to keep in mind as you make your way through Home Goods. If you're sharing common areas or have a roommate, it can be space and cost-effective to have multi-use kitchen tools.
However, if you're solo dolo, then you will need to make sure you have all the things. These kitchen essentials will help you get organized and get cookin'!
Dishes (plates and bowls)
Drinking Vessels: mugs, cups, and glasses
Travel mug
Reusable water bottle
Silverware set (get one that comes with a sorter if you can!)
Cooking Utensils: tongs, whisk, spatula, slotted spoon.
Knife set with a block or some sort of storage
Frying pan with lid & Saucepan with lid
Cutting board: one for meats and another for everything else.
Cookie sheet set
Mixing bowls
Colander
Drying rack or mat
Cleaning supplies: dish soap, sponges, and towels
Oven mitt
Tupperware
Can opener
Bottle opener
Vegetable peeler.
BEDROOM
Each bedroom is equipped with bed, desk and nightstand.
Linens (get a second set so laundry day doesn't mean your bed is bare)
Duvet, comforter, or quilt
Pillows
Mattress topper
Window treatments - the windows will likely have blinds, but if you want to customize your space and better control the lighting, you should invest in your own. Don't forget to measure!
Decor - this is what you make it!
Lighting - Again, most bedrooms have lighting fixtures already installed, but you may want to invest in a nice floor lamp.
Storage - bins and totes and hampers and more bins. You're welcome.
Hangers
Shelves
Standing mirror
University flag (Optional, but I mean…)
Bathroom
Toss those nasty shower flip-flops away, STAT! You finally get to take the longest shower ever, yesssssss. Finally, you don't have to time out your shower for low-traffic times or cringe when you somehow forget your towel. This space is all yours now! A nice bathroom should be clean, inviting, and calming, so let's check these things off your list before you hop in!
Shower curtain, liner, and hooks
Bathmat
Towels (get some hand towels too.)
Washcloths (even if you don't use them)
TP
Soap dispenser
Storage for your toiletries
Bathroom cleaning supplies
Everything Else You Need For Your College Apartment

Now that the main rooms are pretty much set, it's time to fill in the blanks. The following list is of the various things for your home that you didn't think of until you absolutely need them right at that moment!
Technology- If your community offers internet take advantage of that. If not, get yourself a Wifi router and modem
Printer and its accessories (Paper, toner/ink)
AC/DC adapters (No, not the band. It's a cube with a USB input)
Game console, if you're lucky!
Variety batteries
Extension cords, various lengths
Clocks
First aid kit
Toolbox
Surge protectors
Calendar
Duct tape
S hooks
Stool or stepladder
Vacuum
Iron or steamer
Laundry baskets
ALL THE ESSENTIALS YOU NEED FOR YOUR COLLEGE APARTMENT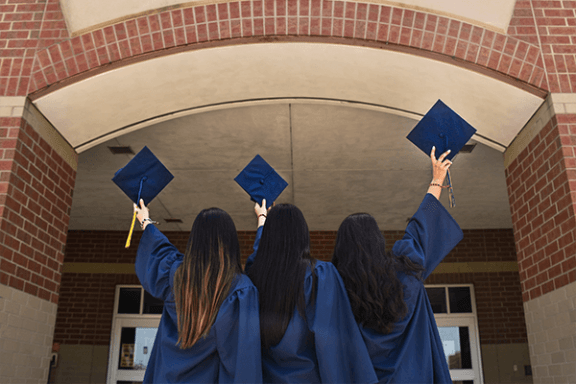 Whew, that's a lot to remember, but there's no such thing as being over-prepared for this milestone. Enjoy your new home and take good care of it. One last thing: get to know the management team! Whether you live there for a year or ten years, the community's team members are great people to have on your side and you'll find out how much they care if you stop and say hello. Welcome to your new home!
When searching for your first apartment, you want to be as thorough as possible; take your tours, ask all of the questions, and learn about their pet policy. There are many common issues that face first-timers, and it is easy to fall victim to them, especially for a college student. There are a million things going on that you have to consider and the comfort of your dorm room can not be easily duplicated without some serious effort.
Make things easier for yourself and print these lists. You'll be glad you did!
- Your Resident Relations Specialist, Bri
Testimonials
I would definitely recommend living at The Depot! The management and maintenance are very kind and helpful.

- Google Review
I have been living here for half a semester and the depot was recommended to me by some of my closet friends. Great pool, super convenient gym, and I really enjoy living here with my other college friend.

- Apartment Ratings Review