9 Fun Things to Do in Akron, Ohio
Whether you are living in Akron or just visiting for a week, you can take advantage of these nine fun things to do in Akron, Ohio. If you just moved and are looking for things to do near the University of Akron, look no further with fun things to do and see just minutes away from your new home.
TOP THINGS TO DO IN AKRON, OHIO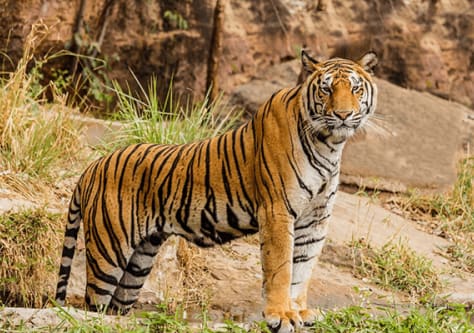 The Akron Zoo is a great place to visit with your family or friends if you're searching for a fun activity. It is a 50-acre facility that houses over 1,000 animals representing over 100 species.
Every year the Zoo gets over 400,000 tourists! The Akron Zoo features nine different habitat exhibits, as well as unique activities like behind-the-scenes tours, keeper for a day, and zoo veterinarian for a day! They also have a learning lab, a carousel, and a train, among other things. The Akron Zoo has something for everyone to learn and experience. For more information, go to their website today!
From April-September, check out the schedule for RubberDucks baseball and visit Canal Park for this iconic Akron pastime. The Akron RubberDucks are the Double-A affiliate of the Cleveland Guardians, who have been playing in Canal Park since 1997. The term "RubberDuck" comes from the city's history in the rubber industry. Akron is the birthplace of many tire and rubber companies, including Goodyear and Firestone. Take yourself to a ball game with the RubberDucks!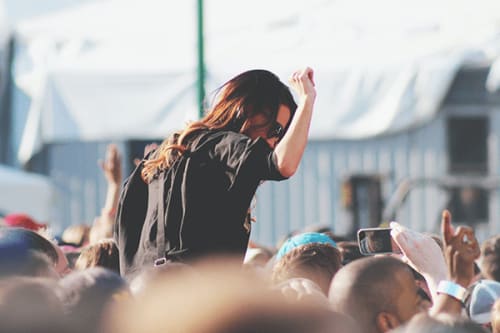 Check out the Lock 3 schedule of events for concerts and events in the heart of downtown Akron. Lock 3 is described as "where Akron happens," and this is because at Lock 3 you can enjoy a variety of outdoor concerts and movies, but you can also find unique food and festivals. Whether you're new to Akron or have been here for years, Lock 3 has something new for everyone!
The Akron Art Museum first opened in 1924, and the museum's original home was tragically destroyed by fire in 1941. It was then relocated and then relocated again in 1950 to the former public library. Their emphasis shifted to fine art in 1965, and they have since amassed a distinguished comprehensive collection of works dating from 1850 to the present. They have pieces representing postmodern, photorealism, and Pop Art. The museum has several rotating exhibits throughout the year, as well as a beautiful garden. Visit the museum's website for up-to-date information about admission pricing.
If you enjoy code-breaking and problem-solving, check out The Great Escape Room. Book ahead to get a room full of puzzles and codes for you and your fellow problem solvers to crack. Get ready to feel immersed in the world of Sherlock Holmes and try to set a personal best time. Set aside an hour and a half for your visit, and get ready to solve challenging puzzles!
The Depot is located right across from the University of Akron, which was founded in 1870 and has around 16,000 students. The University of Akron is located within the Akron metropolitan area, making it a convenient stop. There are plenty of student organizations and campus events to enjoy throughout the school year.
If you are not a student, you can still cheer on the Akron Zips and attend games or enjoy seeing the beautiful University of Akron Campus which is situated on 218 acres of land. Check the website to learn more about the University of Akron or find a sports schedule to cheer on the Zips! If you are a University of Akron student, check out our post about college apartment essentials!
Whether you need a break from studying or want to get active and pick up a new hobby, check out Rock Mill Climbing. With bouldering and climbing available, Rock Mill has over 80 routes that change weekly, and you can find something new to try here by yourself or with friends! If you are new to climbing or want to explore other ways to be active, Rock Mill also offers yoga, bouldering, mobility, and strength classes either on a one-time or membership basis. Check out the website for up-to-date information!
Starting in 1949, the Akron Symphony has been a staple of the greater Akron area providing excellent symphonic music. If you are in Akron over the Summer, the Akron Symphony has great shows that take place in parks around Akron and are a great way to enjoy classical music and the outdoors. Visit the Akron Symphony website to see upcoming shows and locations.
Cuyahoga Valley Scenic Railroad (CVSR) is a historic passenger railroad line that operates excursion trips through Peninsula, Ohio's Cuyahoga Valley, primarily through the scenic Cuyahoga Valley National Park. The railroad runs from Akron to the Cuyahoga Valley National Park.
In 1972, the Cuyahoga Valley Preservation and Scenic Railway Association was formed in response to renewed interest in the line as a scenic excursion route. The CVSR offers special holiday-themed excursions beginning in mid-November and running through mid-December. Passengers are greeted at the door by elves who assist them in finding their seats. The train arrives at the "North Pole" and, on the way back, each child is surprised by a very important jolly fellow.
Testimonials
I would definitely recommend living at The Depot! The management and maintenance are very kind and helpful.

- Google Review
I have been living here for half a semester and the depot was recommended to me by some of my closet friends. Great pool, super convenient gym, and I really enjoy living here with my other college friend.

- Apartment Ratings Review